Precise dosing with the equipment
at Amboss + Langbein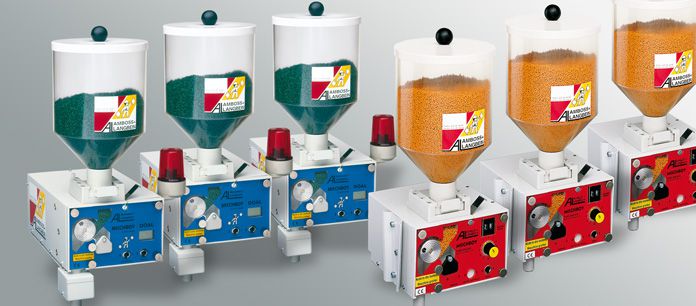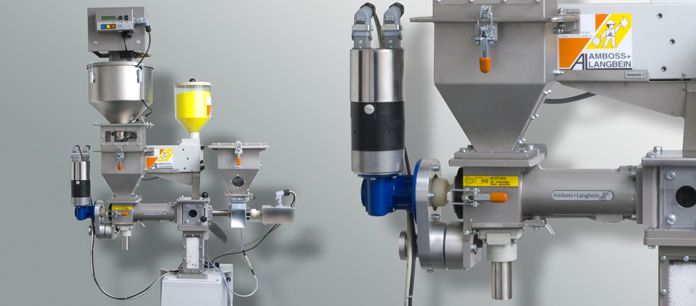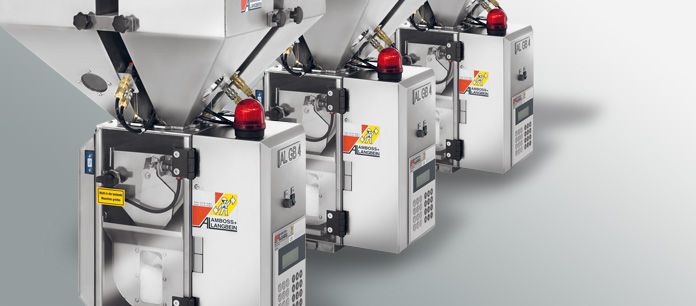 Flexible solutions for all mixing and dosing requirements
Precision in dosage and composition of diverse plastic granulates is often the secret formula in determining product quality and workmanship in plastics processing. At Amboss+Langbein, your production and product quality are in expert hands.
At Amboss+Langbein, dosage during production is controlled in two ways: volumetrically by flow rate and gravimetrically by weight. All Amboss+Langbein systems can be combined, depending on the requirements of the production process.
 
Volumetric dosing
The preference for injection moulding using granular, free-flowing additives is volumetric dosing. To this end, Amboss+Langbein have developed patented metering monitoring, triggering a production stop upon incorrect dosage. The maximum throughput is 300 kg/h. The containers are made from V2A stainless steel – as is customary at Amboss+Langbein – allowing individual components to be easily cleanedand readily accessible.
 
Gravimetric Dosing
The gravimetric fillers at Amboss+Langbein can be operated either directly on the production machine or as an adjacent attachment. As our dosing systems can work with up to six feed chambers, they are perfect for batch mixing. An integrated stirrer ensures uniform mixing and blending of bulk material. Indeed, any bulk material can be used that is granulated and free-flowing. The dosing capacity is between 45 and 450 kg per hour. Devices are self-calibrating, ensuring accurate material processing. At batch changeover, the gravimetric filler can be cleaned quickly and easily given its high quality V2A stainless steel manufacture.