The company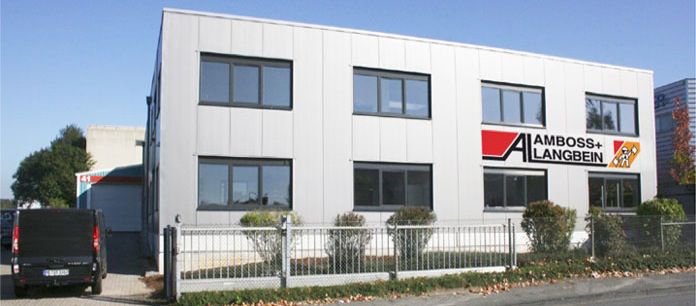 Consistently customer-oriented and German made.
Amboss+Langbein Elektro Elektronik Gerätebau GmbH & Co. KG is headquartered in Haan, Germany, and boasts a uniquely comprehensive vertical range of products in plastics manufacture, including cabinets and dryers for granulates, dosing systems, blenders and loaders for automated processing of bulk material and plastic pellets, gravimetric dosing systems and proprietary conveyor belts. 
Amboss+Langbein provides full installation and maintenance services for all its products, having provided its customer base in Western and Eastern Europe leading edge, German engineered and crafted high-tech product since 1984.
The staff at Amboss+Langbein are not only specialists in steel working and systems engineering, but also in hardware and software development. Automated steel cutting, sheet metal processing with CNC benders or welding either manually, using semi-automatic turntable systems or fully automatic six-axis robots are all part of the production expertise of Amboss+Langbein.  We do manual and fully automated drilling, milling and control engineering for those particularly complex machines.  And to consistently configure all components to best suite the customer's needs and ensure smooth integration with all other on-site equipment, Amboss+Langbein has the in-house capacity to address all your hardware and software requirements.
Our main production focus is plastics processing, especially granulate processing. But Amboss+Langbein would not live up to its reputation for being nimble if our expert staff were not committed to adapting to ever changing customer needs and challenges, opening us up to new areas of application. Proprietary conveyor belts for plastics processing are the newest of the company's wide range of offerings.
The strength of Amboss+Langbein is in providing customer-oriented problem-solving and troubleshooting skills to arrive at individually tailored solutions. Dedicated, on-site customer support for systems installation and maintenance completes the portfolio. Amboss+Langbein is your one-stop solution for all your plastics processing needs!