Ghost shift linear production buffer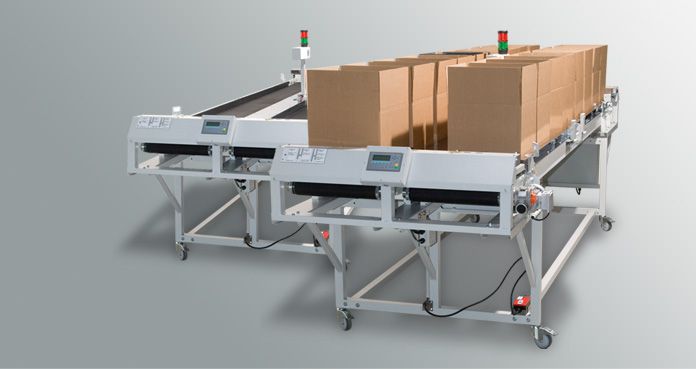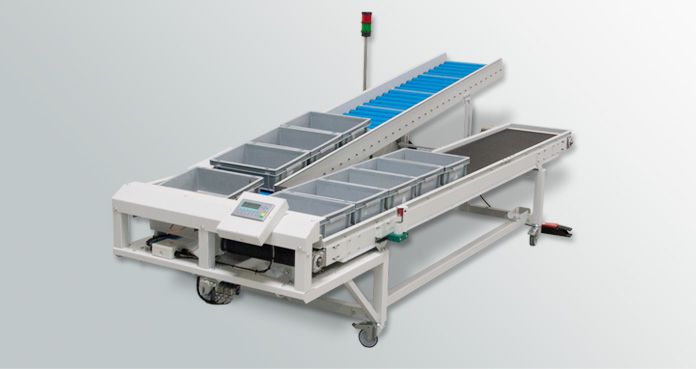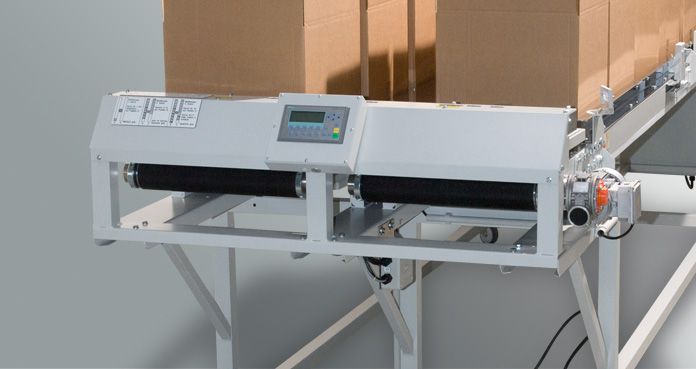 Individually customisable, sophisticated networking
The new storage belt system regulates target quantities and the triggering of the belt fully automatically The storage belt systems are conceived primarily for unmanned production on the 'third shift' or at weekends. The concept of the storage belt system from Amboss+Langbein involves a certain number of boxes or Euro crates being placed on the system. The last box or Euro crate to be filled carries a label. The dimensions of the boxes or Euro crates can be customised to client requirements. The storage belt system will be adjusted accordingly. Similarly, the number of products which are to be filled into the receptacles are also equally customisable.
There is a dedicated filling position on the belt system. The boxes or Euro crates to be filled will be clamped in place at this location. The filling itself can be performed by a handling system or via conveyors – for example in the form of a turnkey solution from Amboss+Langbein. Once the receptacle has reached its target quantity, it will be transported one station forward. Once all receptacles on the belt have been filled according to this workflow, the system stops and halts the production machine.
The movable unit is customised for the client's own Euro crates or boxes. Thanks to its special characteristics, the storage belt system can be used in all conceivable fields, such as in the chemical, plastics, medical, food, pharmaceutical, metalworking, or cosmetics industries.
 
Options:
Ghost shift linear production buffer

Customized unit

Customized count of boxes in storage

Possible models: Horizontal and vertical linear buffer

Adjustable count of quantity for box

Monitoring of all boxes are full

Interface for:

- handling

- injection molding machine

- conveying systems

Manual interrupt by clear mode