Magnetic filters
Reliable magnetic filters for plastic granulates
and grinding stock
The magnets are sheathed in stainless steel, and are available in diameters of 90, 115, 165 and 235 mm. Our magnetic filters are an inexpensive and efficient solution for removing minute ferrous metal contaminants from the granulate to protect processing equipment and improve product purity.
Features:
Magnetic filters reliably extract iron particles from the granulate.

Magnetic filters protect nozzles and screws from clogging and prevent damage from metal particles 

Non-return valves experience less wear

Magnetic filters are inserted into the granulate hoppers or conveyor equipment without complicated installation 

All magnetic filters are sheathed in V2A stainless steel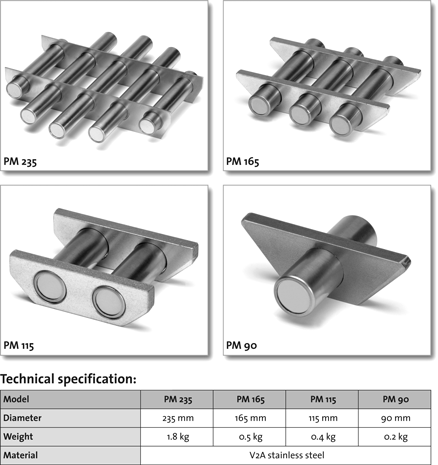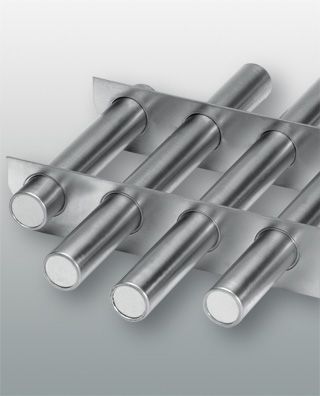 Magnetic filter PM 235 with V2A
stainless steel cladding
................................................................................